Ready for

affordable group coaching

 near your home?
Due to an overwhelming request, we have decided to source for quality coaches that conducted lessons at public pools.
Using the same methodologies for evaluating our coaches with our 5-star private pool lessons, our certified public pool coaches
have many years of experience conducting lessons in a group setting. 
Why take public swimming lessons over private lessons?
Public pool lessons are much more affordable compared to private lessons due to the economy of scale.
If you are able to look away from the fact that you may not be getting the undivided attention of your coach and also traveling to a set location for learning how to swim.
Public pool lessons can be just as effective for your child as they are getting the same amount of exposure to water!
If not, try our 1-on-1 swimming lessons instead.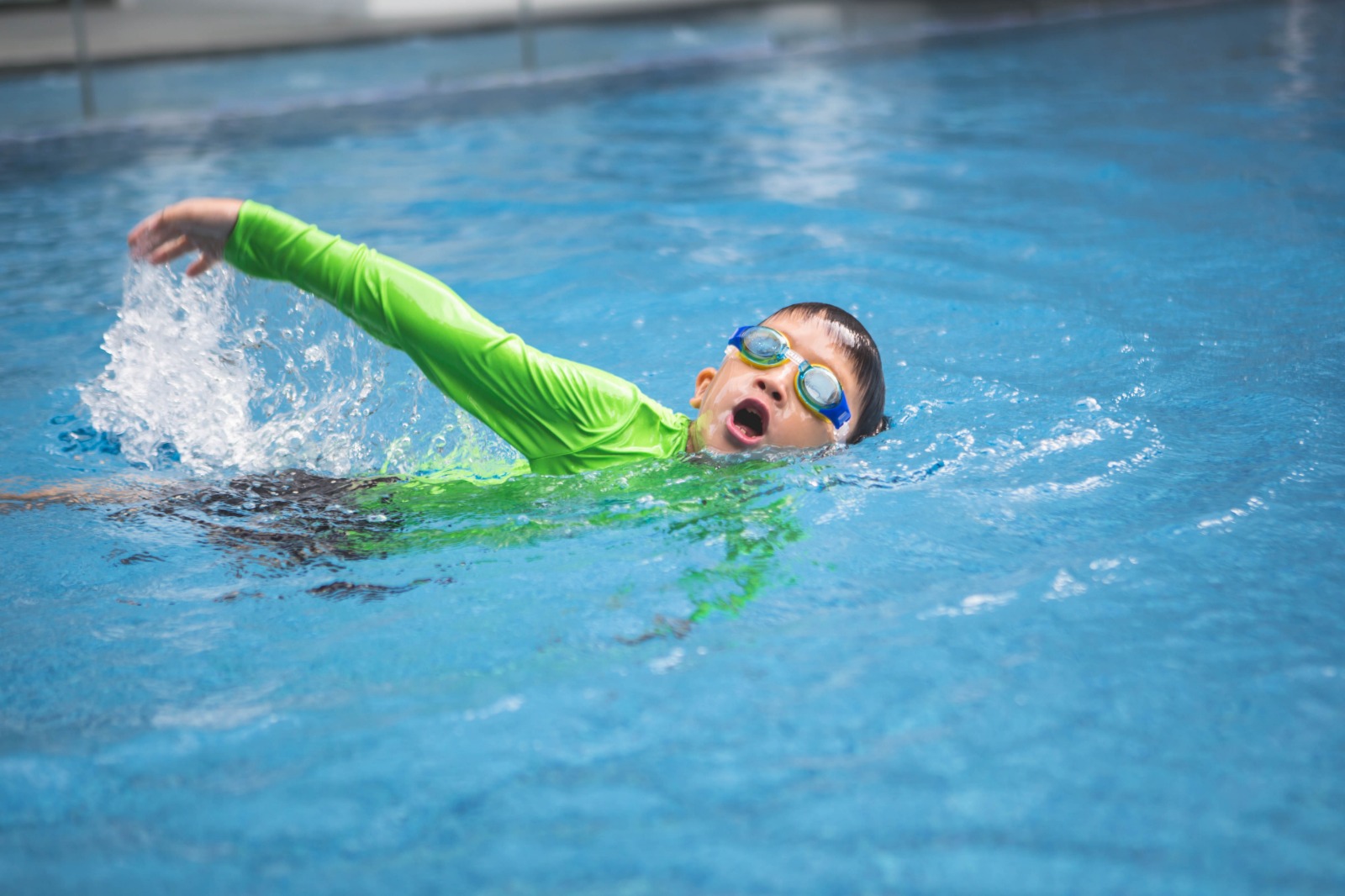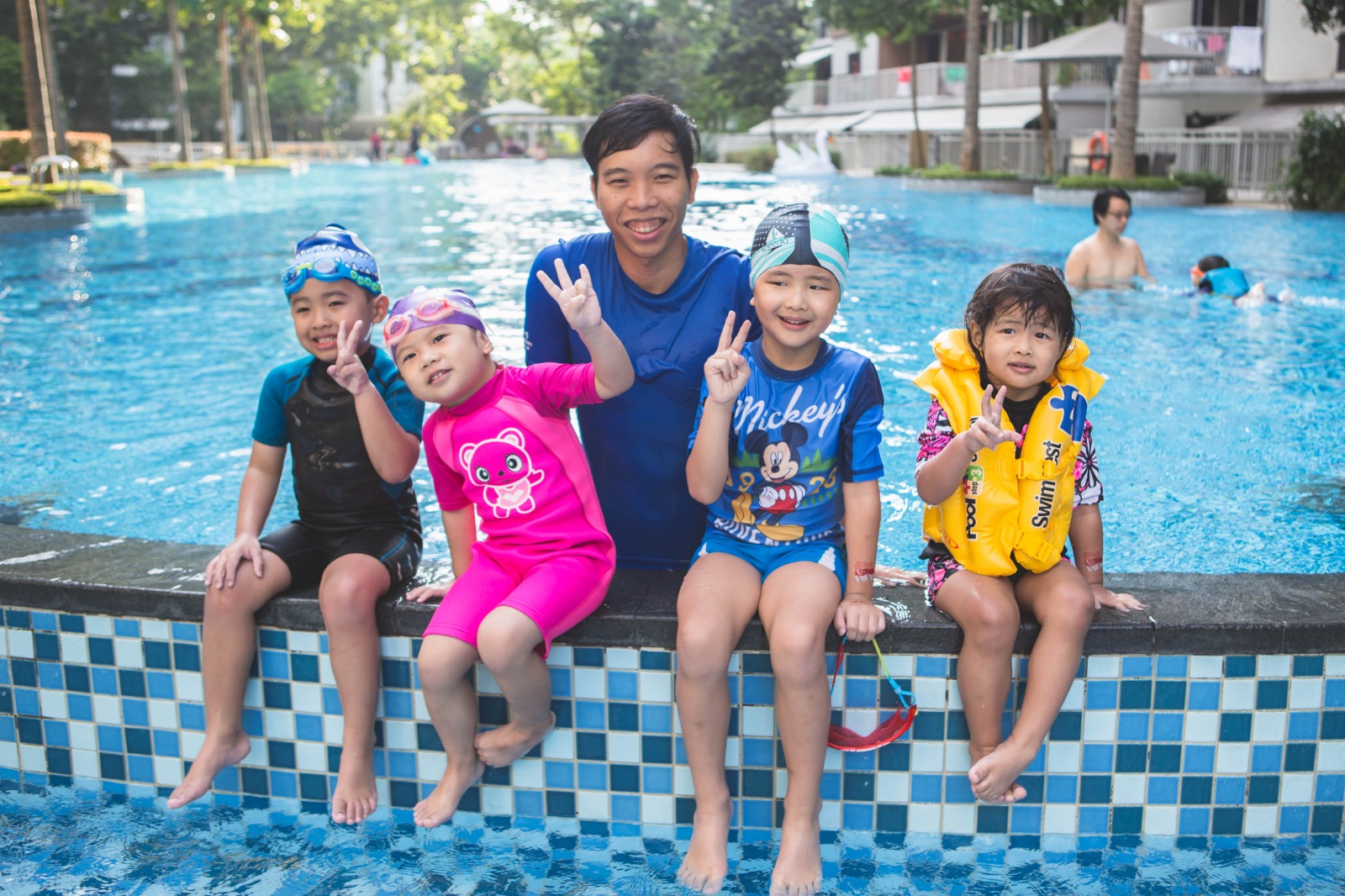 Our Public Pool coaches are patient and approachable

Our instructors genuinely enjoy teaching students how to swim.
They are passionate and share the belief that encouragement is really important to learning which is well reflected in our lessons.
Wherever you are, we have a pool near you 
We have a large network of public pool coaches that teach regularly at various pools.
Having fun is essential to learning!
Make new friends as you learn how to swim with fellow beginners and look forward to seeing your classmates again!
Safety is our main priority.
Have peace of mind knowing that you or your child is in safe hands at all times during his or her lessons.
Our public pool coaches are certified and trained to recognise difficulties in swimming.
On top of that, every public pool has a pool lifeguard for additional safety.
More lovely testimonials from parents of our current students and graduates when they take lessons with us!











We have public pool swimming lessons and small group classes at a pool near you
How much does swimming lessons at our public swimming pools cost?
Prices are dependent on how many students are in each group, if you can refer more students to join a group, the prices will be much cheaper for each individual.
More than 6 in a group
( 4 Lessons)
Each session is usually 45minutes to 1 hour long
Less than 6 in a group
( 4 Lessons)
Each session is usually  45mins -1 hour long
Frequently Asked Questions about our swimming lessons
Can I choose the gender of my coach?
It depends on whether a coach of your preferred gender is available at the pool of your choice.
Are your public swim coaches certified?
Yes, all of our coaches are full certified from Singapore Sports Council, NROC, NCAP, Austswim, ASCTA, Swimming Teachers' Association and AED/CPR.
There are also additional certifications needed to teach at public pools.
What if it rains during the day of my swimming lesson?
If the weather is unfavourable, please contact our coaches 2 hour earlier to reschedule the lesson.
Lessons will not be conducted even upon requests on such occasions because the pool will be closed as well.
In the event of lightning/thunderstorm alerts, please work with our swim coaches to either reschedule the lessons, or lands drills and theory lessons can also be conducted in the sheltered area.
You and your child's safety is our priority.
Is it better to take private class or group class for me or my child?
It depends on what are you looking for. For private class, our coach will be able to fully concentrate on you and your kids thus making your progress at a faster rate compared to group classes.
However for group classes, you or your child will be able to swim alongside with other peers or your friends, making it more interesting and fun for them, as well as more bonding and interaction between one another, although the progress will not be so fast compare to private classes.
How do I go about joining a group class?
You can join any existing group lessons that are being conducted. Usually coaches have a set timing every week for regular cohorts of students.
Where do you normally conduct your swimming lesson?
We conduct our lessons at various pools all around Singapore, view our list of popular pools above or contact us if you don't find your preferred pool there, we can tap on our network and find you a coach in your pool.
What do I need to bring for the lesson?
Bring along your goggles. If you have swim board/aids it is advisable to bring along too, although our coaches will provide the necessary swimming equipment.
We do recommend you to get the necessary swimming equipment so you can practice on your own during your free time.
What is the maximum size of your group classes?
There is no maximum number of students as that differs on the ability of the coaches. However, a benchmark would be a maximum 10 students at a time.
Does the parent need to accompany the child in the pool during the lesson?
There is no need for parents to accompany children during group lessons.
Can I group my 3 years old and 7 years old child together in the swim class?
We would recommend to conduct the class separately. As their age group is different thus the skills that they are able to do and learn will be different.
We recommend separate classes to make learning swimming for them more effective and efficient. In this case we would suggest a back to back class for them.
How long will it take for me and my child to be able to swim?
Every individual have different ability. In average, it usually takes around 2 to 3 months to be able to have basic water knowledge.
Don't worry and take your time with us. We want you to have fun and enjoy the process of learning swimming along the way.
Me or my child have extreme water phobia. Is it okay to take up swimming lesson?
All our coaches are super friendly and patient, rest assure you can build up your water confidence through our coaches class.
It may take longer than others, but it is definitely possible to be water confidence if you believe in us and yourself to make it happen.
I am interested to sign up! How do I go about doing it?
You can head over to our Sign up section above and fill up the sign up form there. Or you can email us at
admin@swimjourney.sg
 or contact us at +65 9171 7537. We will get back to you as soon as possible!