Leading Private Swimming Lessons in Singapore
Book your professional private swimming lessons for all ages
Sign up now
Ready for

Personalised 1-1 coaching

in the comfort of your pool?
Private swimming lessons in Singapore are very different from public pool coaching.
When you sign up for a private lesson, we will dedicate a swimming coach to teach you at
your condominium pool or private housing in Singapore.
In a nutshell, you are getting the undivided attention of our swimming instructors during your lessons
Why take private swimming lessons over group lessons?
Why pick private swimming lessons instead of public pool coaching?
It's simple, you will have a stronger foundation which helps you to learn how to swim faster!
Unlike group coaching where your instructor will not be able to track your progress as well as your swimming form, a private coach is able to monitor and adjust your strokes over time.
With the right strokes, swimming becomes second nature.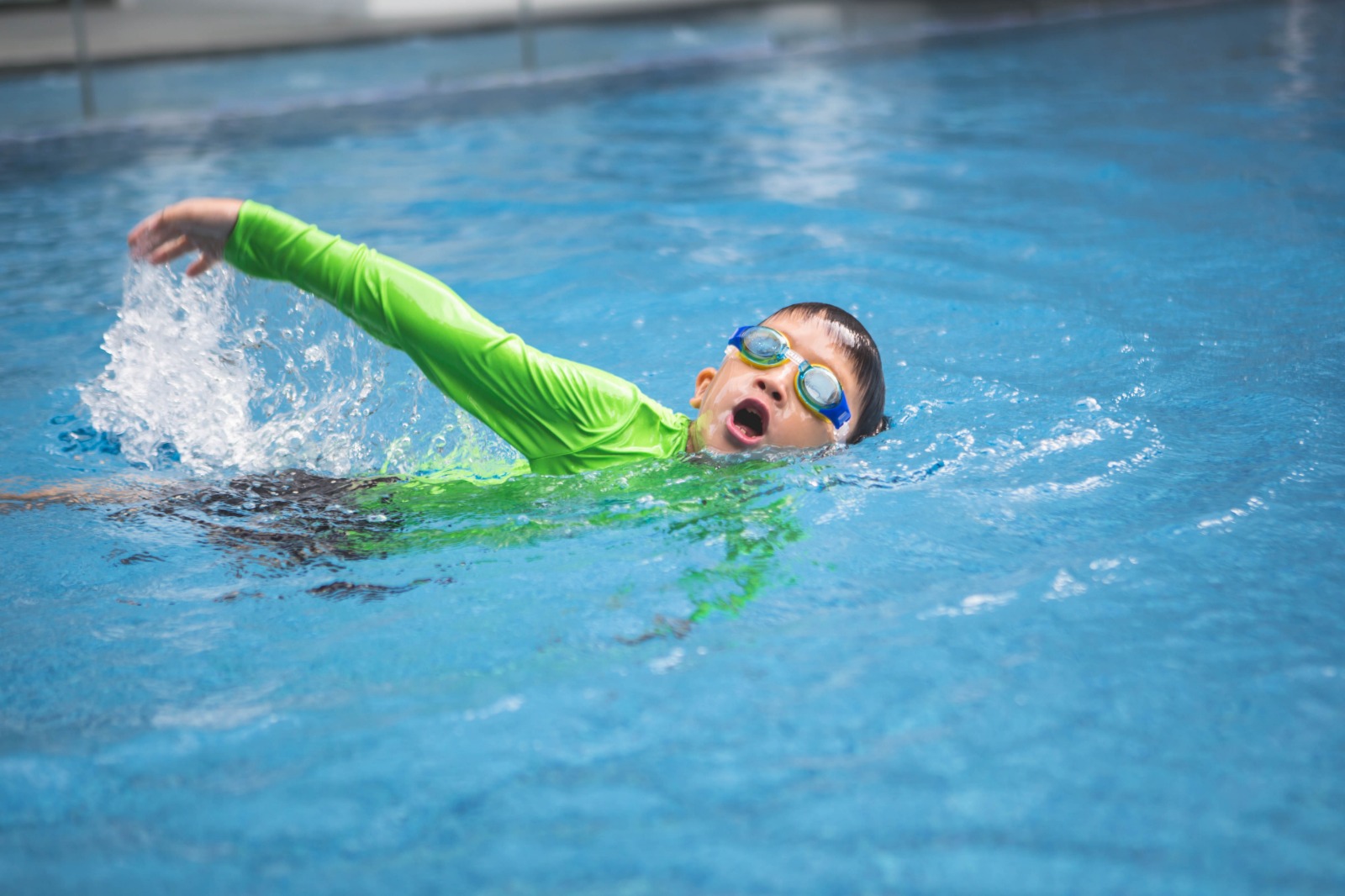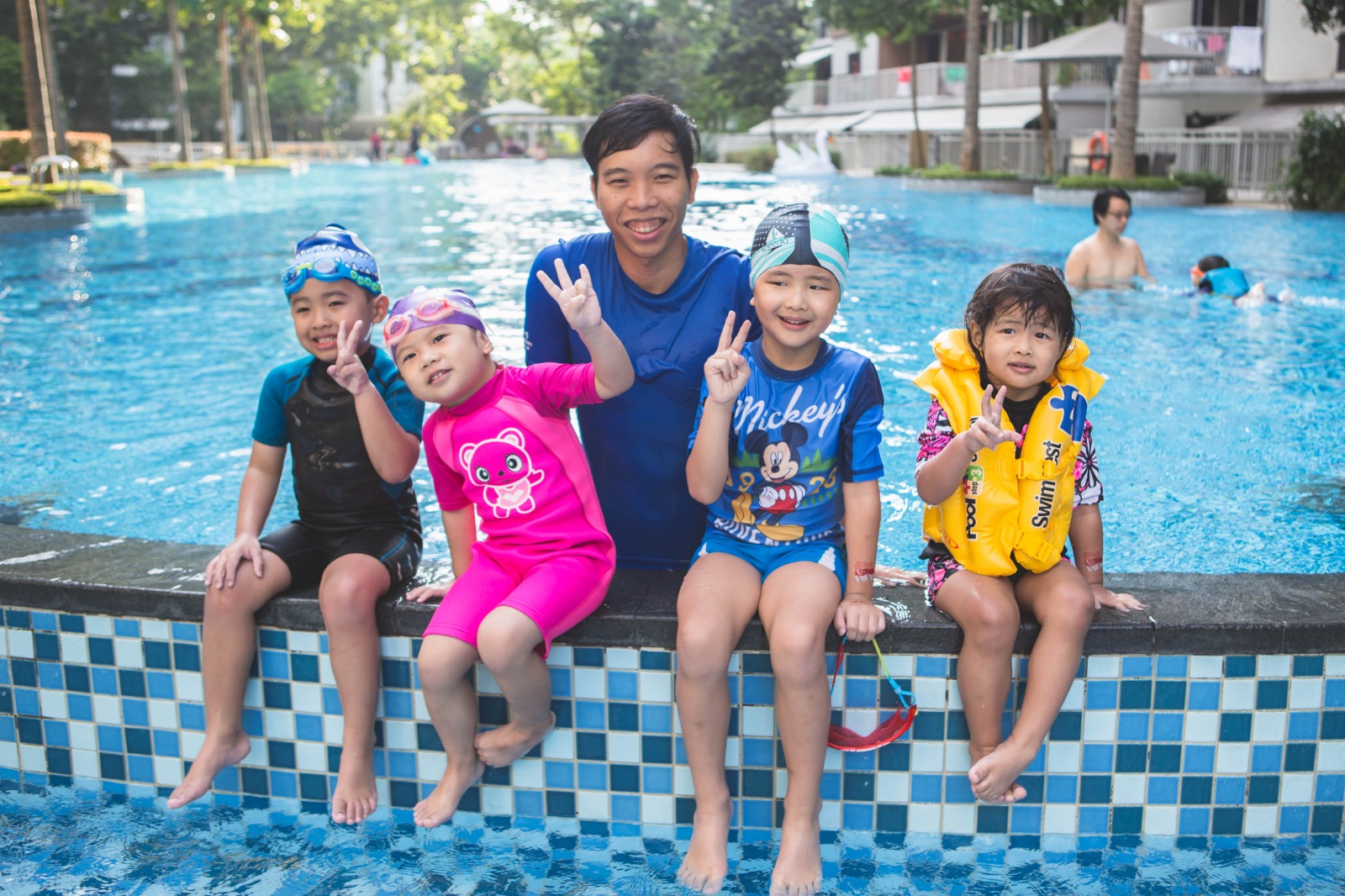 Our private coaches are patient and approachable

Our swimming instructors go out of the way to motivate weaker students on their own accord.
They are passionate and share the belief that encouragement is really important to learning
We understand swimming can be a challenge for some people because we all started out the same.
As coaches, we strive to make the experience more enjoyable for our students and help them fall in love with swimming.
Stay where you are, we will travel to you.
Our private swimming instructors will make their way to teach at your condominium or private estate pools.
Having fun is essential to learning!
Our coaches will make the lessons interesting for our students to increase their absorption of knowledge during lessons!
Safety is our main priority.
Have peace of mind knowing that you or your child is in safe hands at all times during his or her lessons.
This is also the main benefit of private lessons because our coaches are 100% attentive to you or your child at every moment.
More lovely testimonials from parents of our current students and graduates when they take lessons with us!











W have private swimming lessons and small group classes for all ages at affordable prices
Lessons for each age group are conducted differently to bring out the best in all our students.
Frequently Asked Questions about our swimming lessons
Can I choose the gender of my coach?
Yes, you can! But do take note there is an extra charge for our females coaches. Kindly check out the Lessons & Fee section for more information.
Are your private swim coaches certified?
Yes, all of our coaches are full certified from Singapore Sports Council, NROC, NCAP, Austswim, ASCTA, Swimming Teachers' Association and AED/CPR.
What if it rains during the day of my swimming lesson?
If the weather is unfavourable, please contact our coaches 2 hour earlier to reschedule the lesson.
In the event of lightning/thunderstorm alerts, please work with our swim coaches to either reschedule the lesson, or lands drills and theory lessons can also be conducted in sheltered area.
You and your child safety is our priority.
Is it better to take private class or group class for me or my child?
It depends on what are you looking for. For private class, our coach will be able to fully concentrate on you and your kids thus making your progress at a faster rate compared to group classes.
However for group classes, you or your child will be able to swim alongside with other peers or your friends, making it more interesting and fun for them, as well as more bonding and interaction between one another, although the progress will not be so fast compare to private classes.
How do I go about joining a group class?
We would recommend you to find your friends and form a group together and sign up for our group class package. It will be great if either one stay in a condominium or private estate with a pool so our coaches can travel there and conduct the class.
Where do you normally conduct your swimming lesson?
Our lesson are conducted islandwide in condo and private estate pool. As long as you or your friend who is joining the class stay in condo or private estate with a swimming pool, our coaches can travel down to your place to conduct the lesson.
If not, we do have coaches that conduct swimming lessons in public swimming pools as well.
What do I need to bring for the lesson?
Bring along your goggles. If you have swim board/aids it is advisable to bring along too, although our coaches will provide the necessary swimming equipment.
We do recommend you to get the necessary swimming equipment so you can practice on your own during your free time.
What is the maximum size of your private/ small- group classes?
We highly recommend not more than 6 in a group, as we believe that this will allow our coach to have a good amount of attention spent on each of the student and make learning swimming more efficiently.
Does the parent need to accompany the child in the pool during the lesson?
For child 4 years and below, we recommend one of the parent to accompany child in the pool to make learning swimming more effective for them.
Can I group my 3 years old and 7 years old child together in the swim class?
We would recommend to conduct the class separately. As their age group is different thus the skills that they are able to do and learn will be different.
We recommend separate classes to make learning swimming for them more effective and efficient. In this case we would suggest a back to back class for them.
How long will it take for me and my child to be able to swim?
Every individual have different ability. In average, it usually takes around 2 to 3 months to be able to have basic water knowledge.
Don't worry and take your time with us. We want you to have fun and enjoy the process of learning swimming along the way.
Me or my child have extreme water phobia. Is it okay to take up swimming lesson?
All our coaches are super friendly and patient, rest assure you can build up your water confidence through our coaches class.
It may take longer than others, but it is definitely possible to be water confidence if you believe in us and yourself to make it happen.
I am interested to sign up! How do I go about doing it?
You can head over to our Sign up section above and fill up the sign up form there. Or you can email us at
admin@swimjourney.sg
 or contact us at +65 9171 7537. We will get back to you as soon as possible!